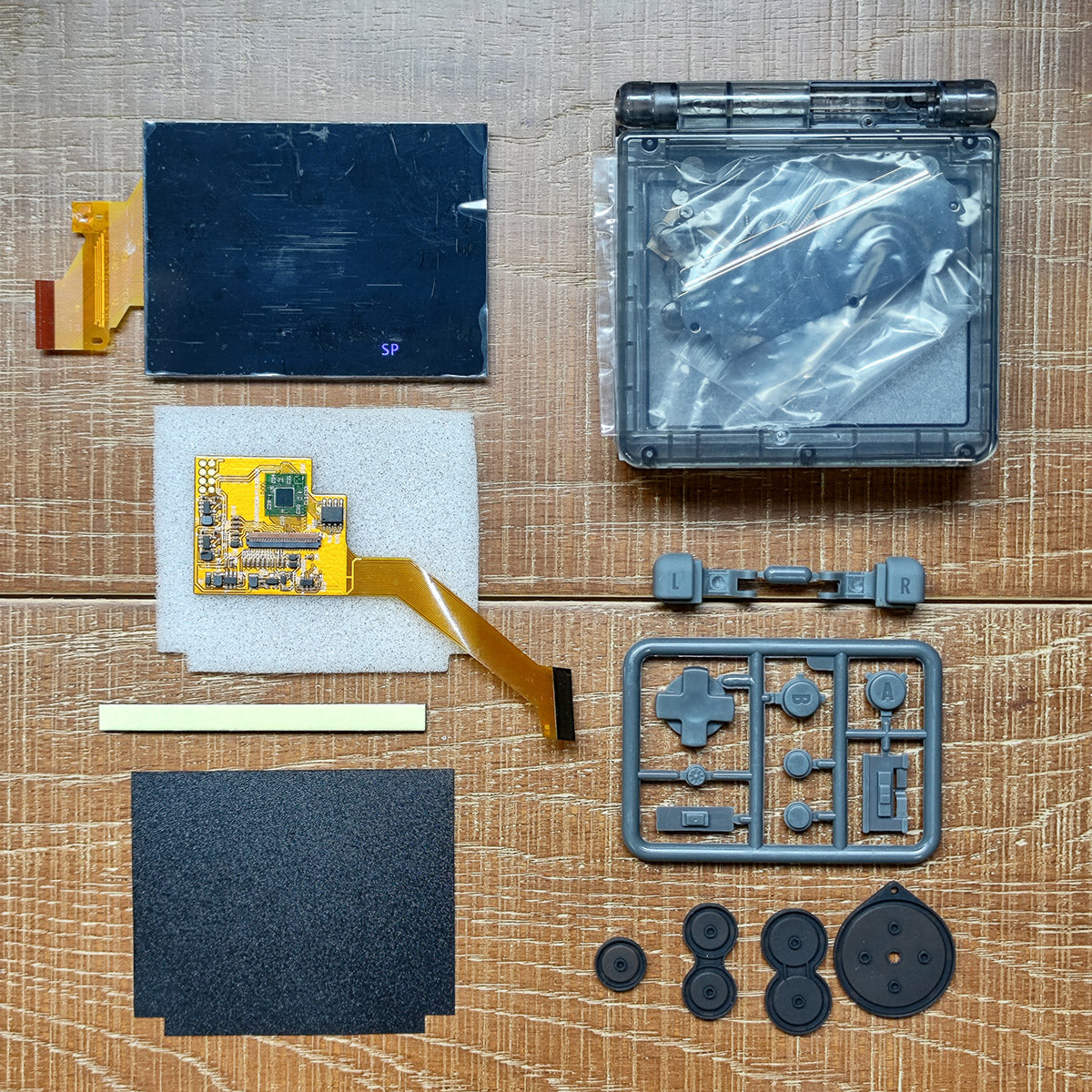 This tutorial is used to customize the installation method of the housing,This tutorial does not apply to original shells.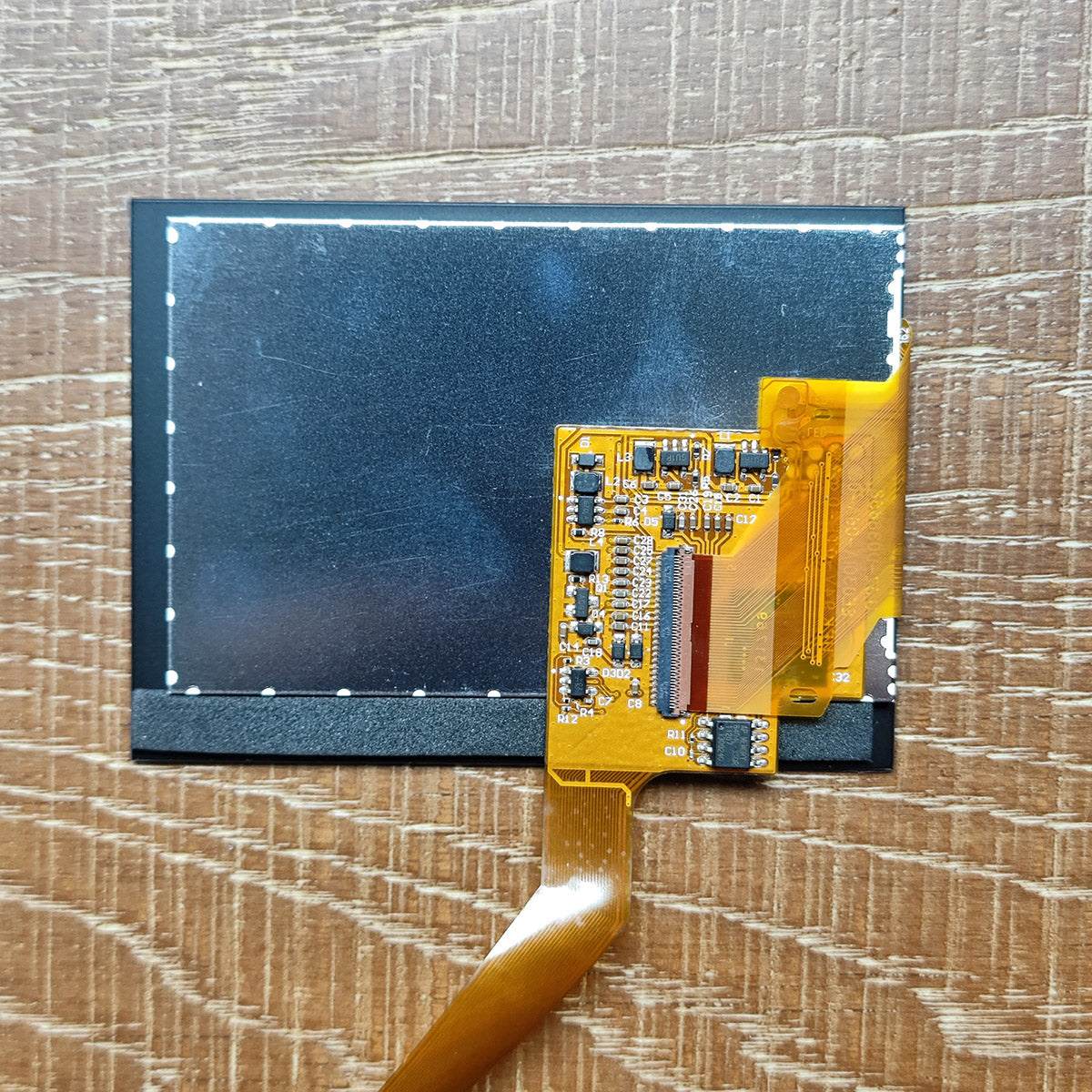 Paste black foam on the back of the panel,Connect ribbon and screen.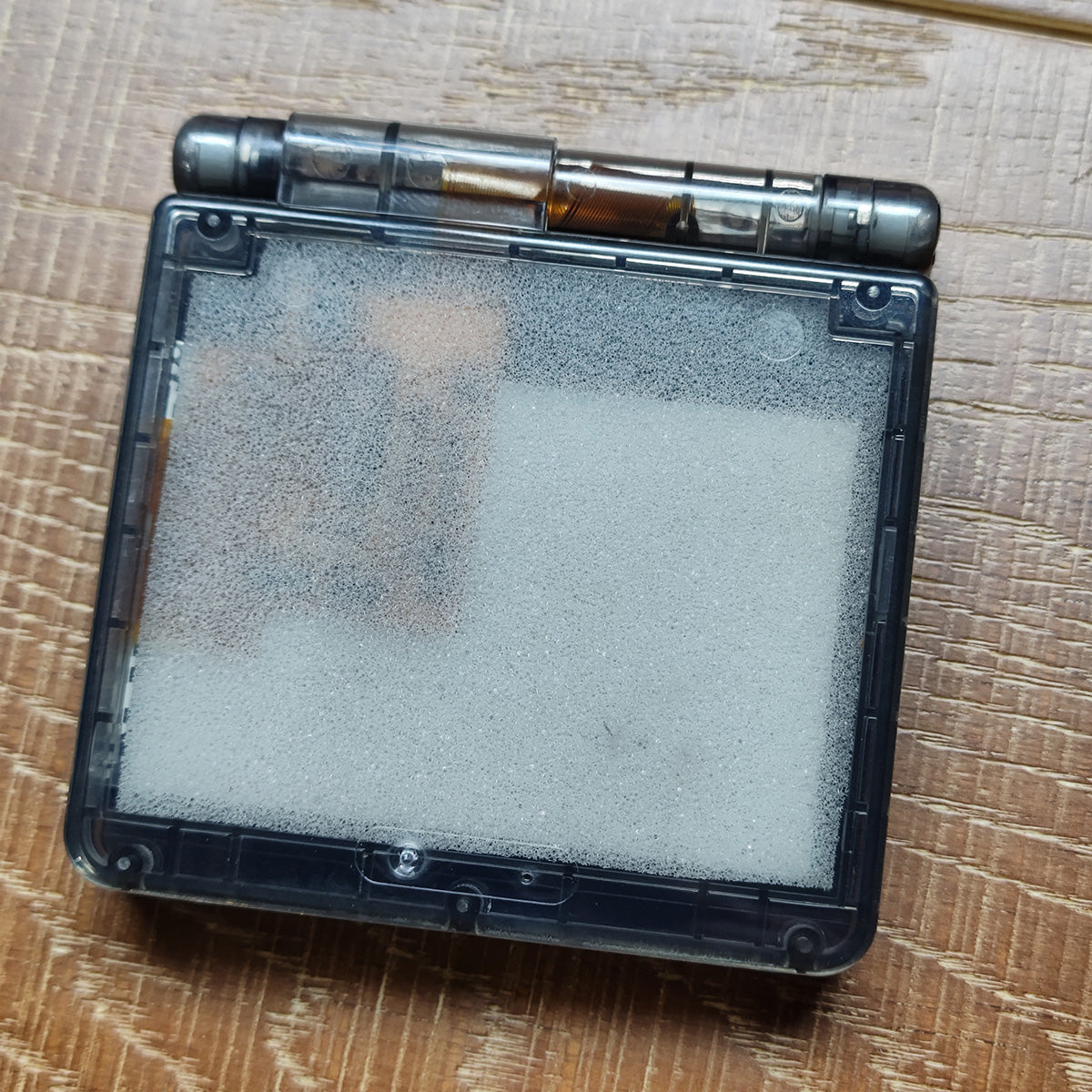 Install the rotating shaft of the front and rear housing first .and Install the panel into the front housing,Put in white foam for support.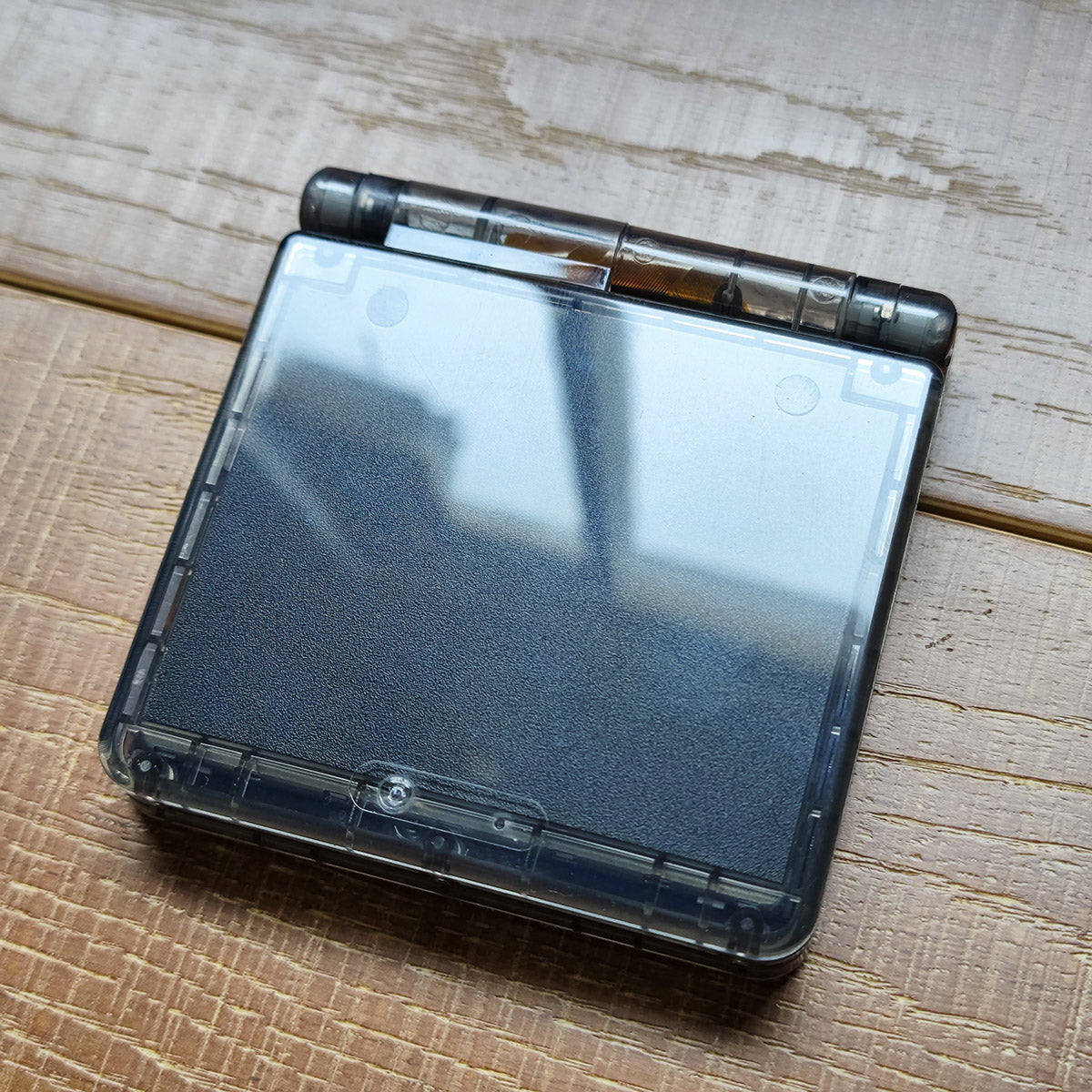 The clear shell can be purchased with frosted PVC paper for decoration(Optional)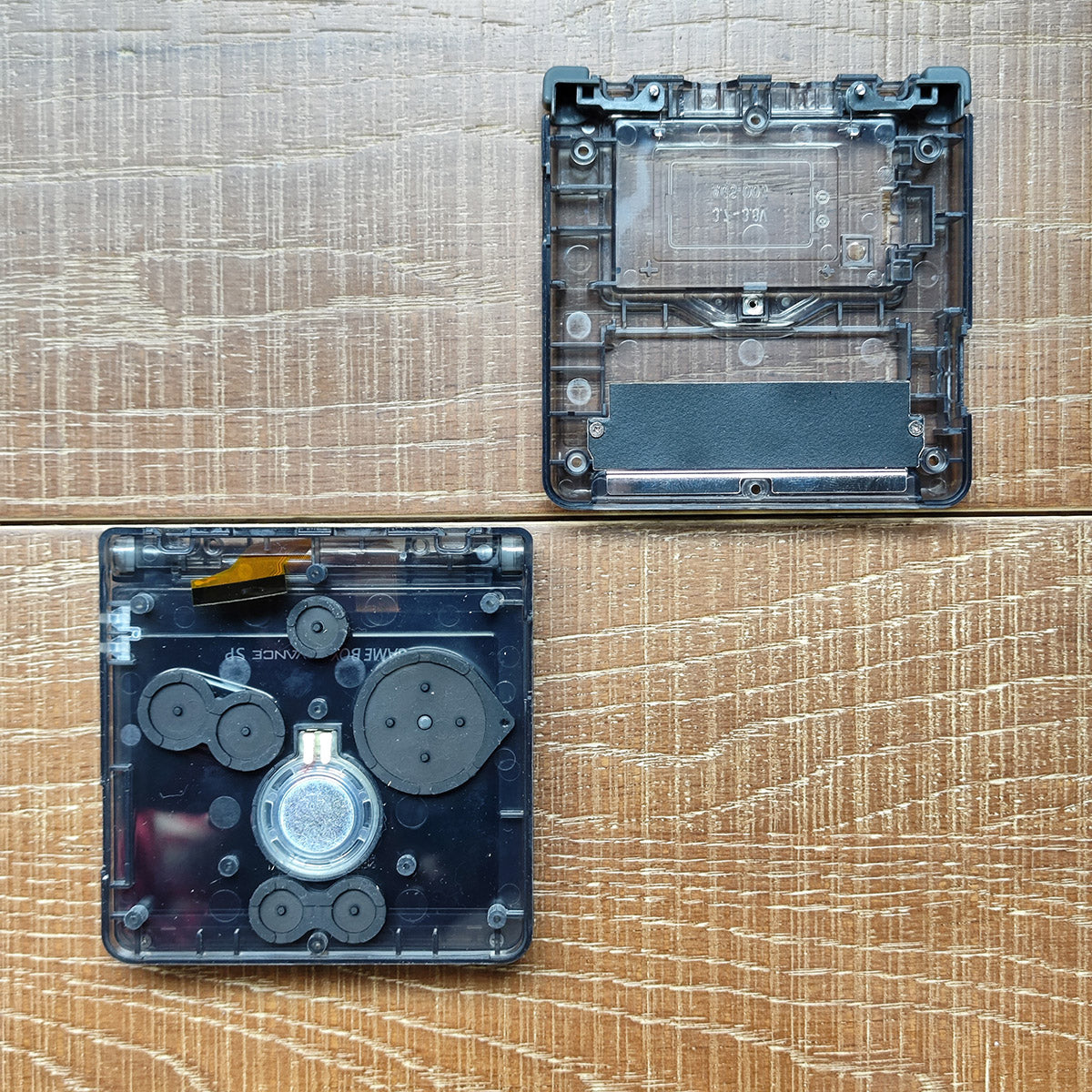 Front housing installation Light guide column buttons silicone and speaker,Rear housing installation LR spring Cart slot baffle and battery cover nut.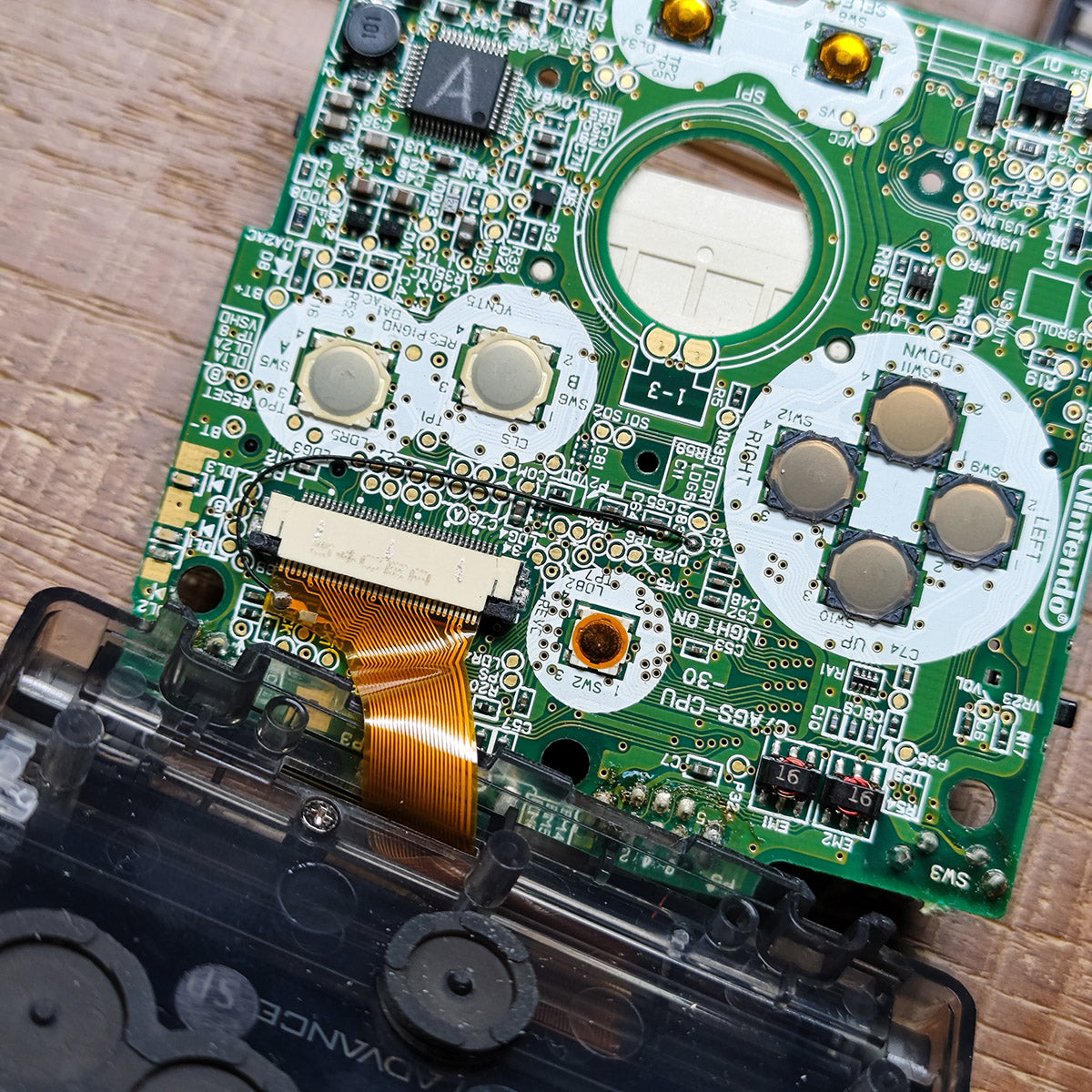 Connect the ribbon to the motherboard and then weld the backlight Point(Q12B)to the ribbon.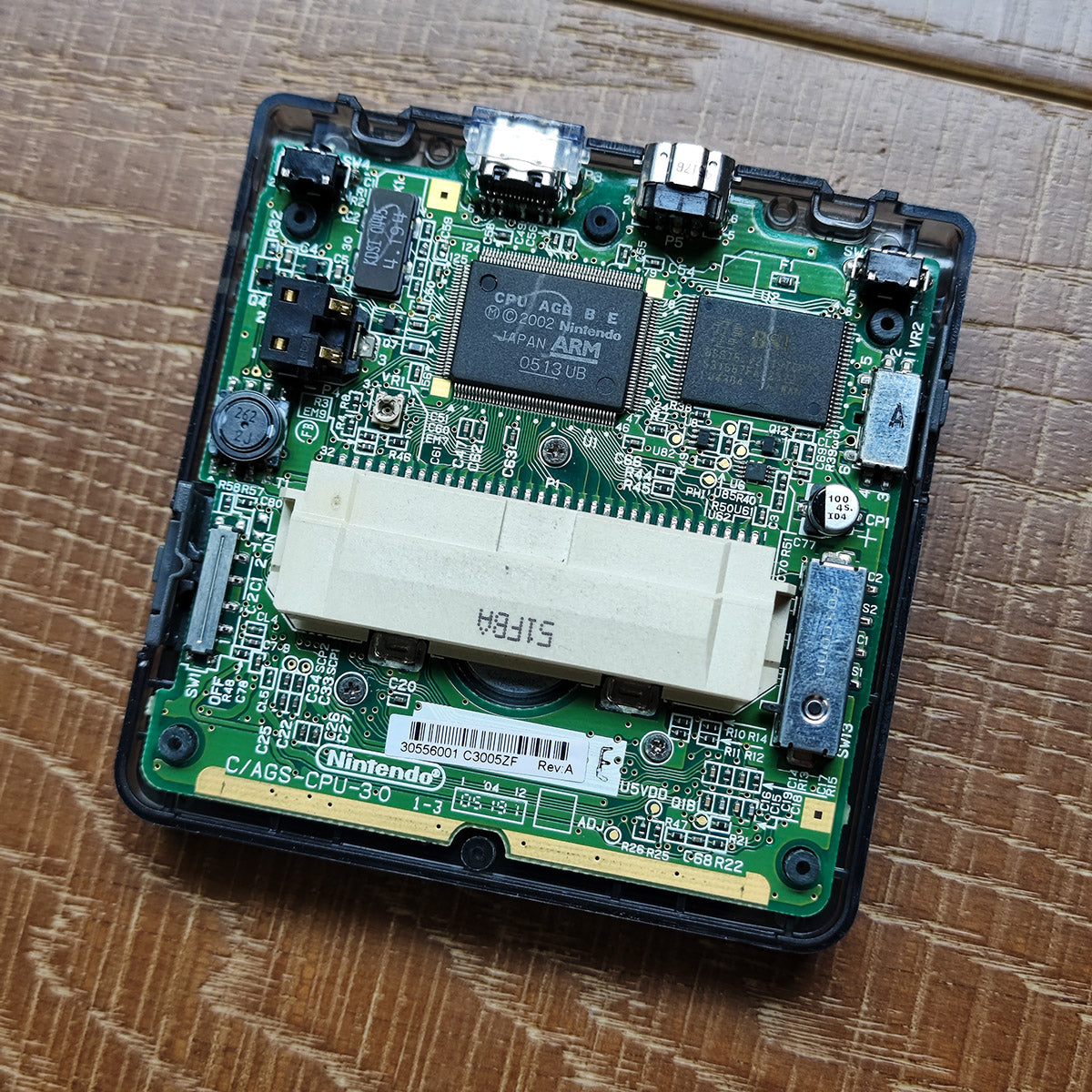 Fix the main board with three short cross screws,Put on the power switch for final installation.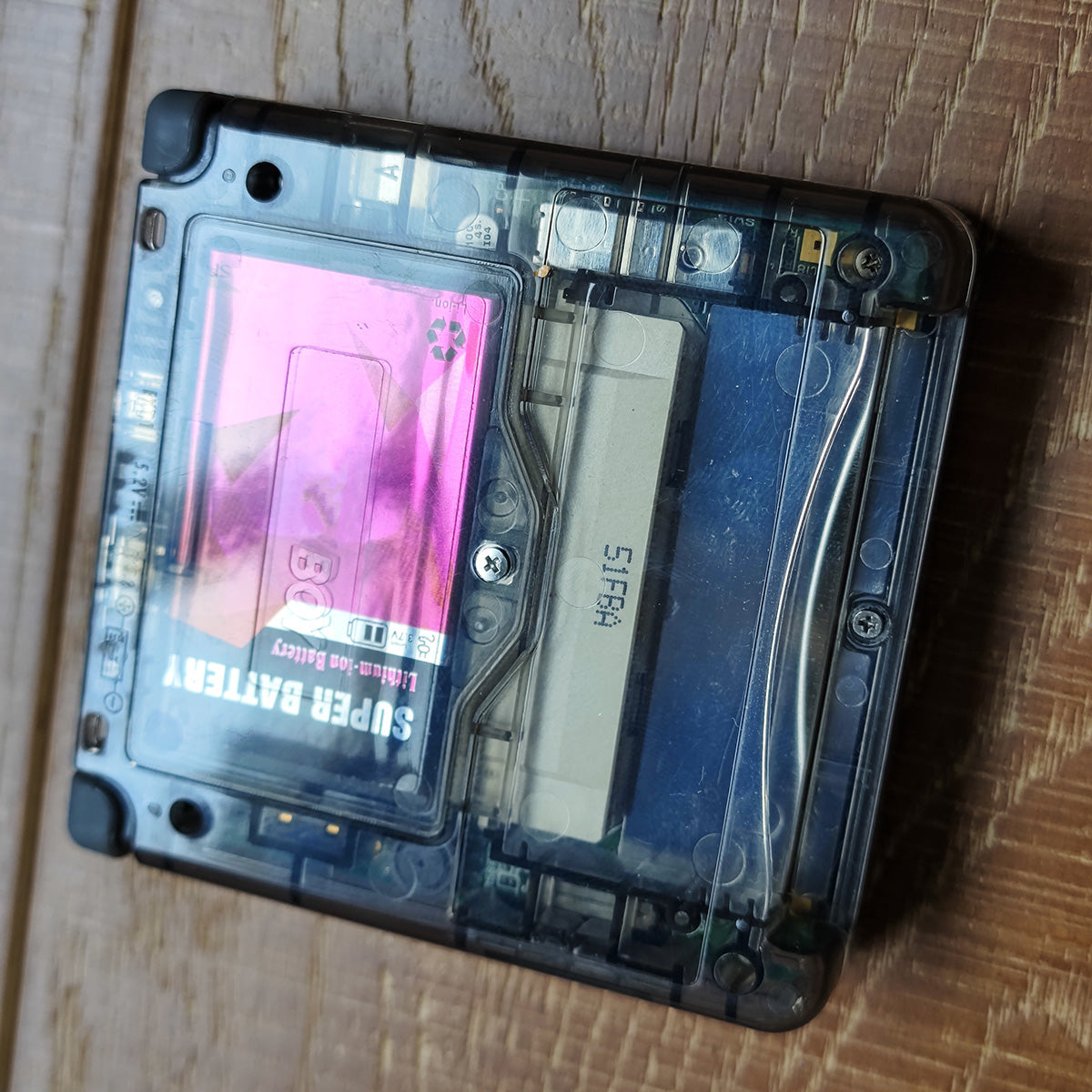 Install the rear housing with four long screws and two short screws in the middle.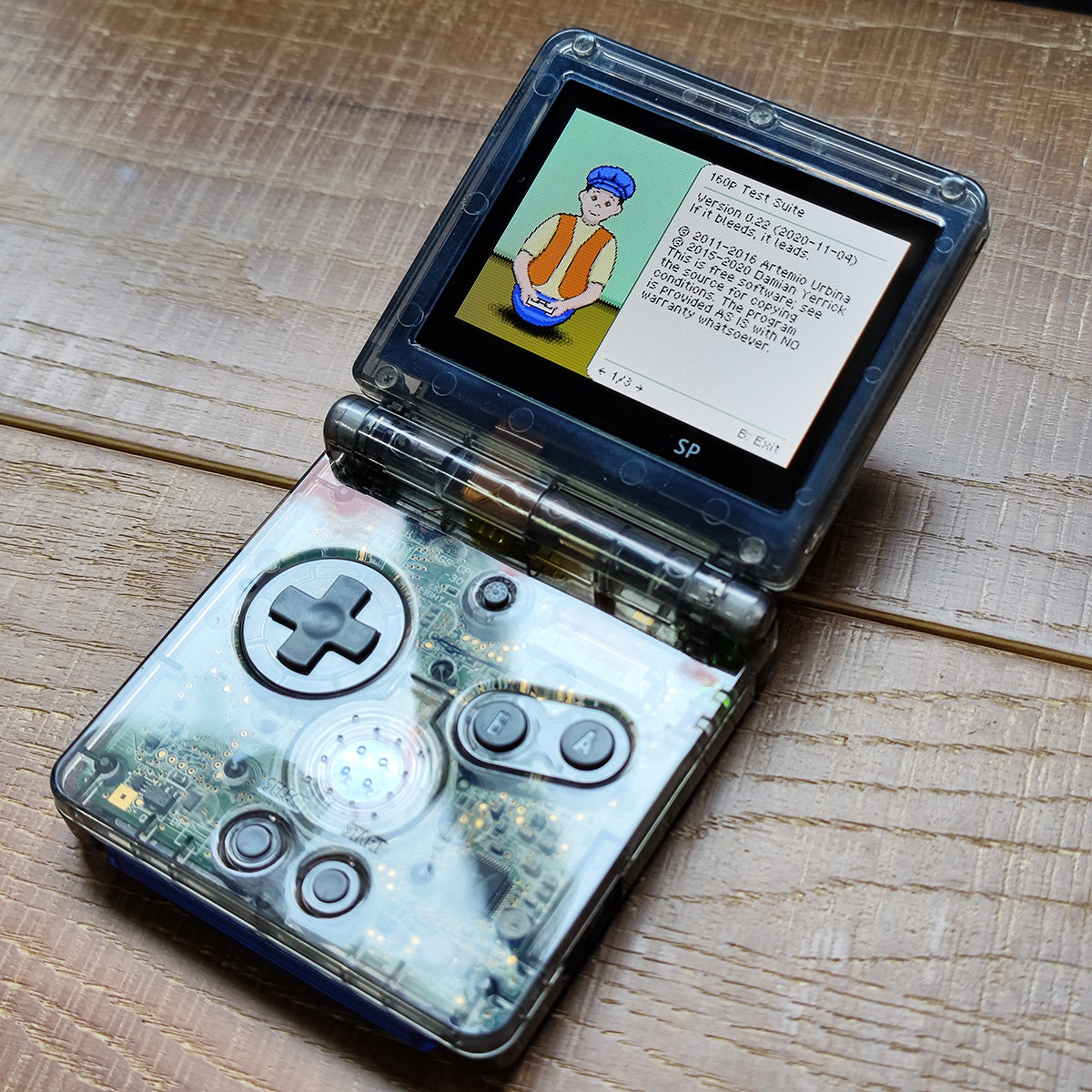 Plug the attached silica gel with the same color and your console is finished.